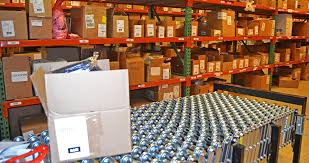 Keeping Up with Industrial Services
Crossroads Industrial Services has had a very busy year! From document scanning to pressure switch line acquisition to manufacturing to shipping, we are doing it all! We take great pride in the quality of our work and we appreciate our customers who allow us to fill their industrial needs.
Here is a rundown of what we have been up to:
We have expanded our workforce by more than 20% over the last year. Our workforce is the very heart of our business; our skilled employees produce top-quality work for our customers. Expanding our workforce means we are able to meet more needs in our community.
In the last year, we have shipped more than 53,000 pressure switches to customers all over the world. With the recent acquisition of the pressure switch product line from A.J. Antunes, we have brought about a dozen jobs to the area and have grown our presence in Indianapolis to have a more international impact.
Crossroads Document Services has scanned over 560,000 pages of historical records for the Indianapolis Public Library under a Lilly Endowment grant as part of the Digital Indy Project. The goal of this project is to preserve the history of Indianapolis as the City celebrates its bicentennial. The documents scanned include major collections from Indianapolis Public Schools, Indianapolis Metropolitan Police Department, Indianapolis Fire Department, and the Department of Parks and Recreation. Although most images from these collections won't be available online for several months, other collections can be viewed at www.digitalindy.org. (Search by the term Crossroads Document Services to see work done by CDS.)
We have manufactured and shipped more than 5,000 timeclocks for the Ultimate Software Group. 
We have manufactured more than 2,000 Combat ID Panel Kits for the US Military in the past year.
During the past year, we have manufactured more than 140,000 animal carriers for an English based company, Envigo.
During May, we will begin manufacturing pressure switches specifically designed for the European and Asian markets.
Because of this increase in manufacturing, we will hire another 4-5 production employees for this manufacturing line. Again, expanding our workforce means we are able to meet more needs in our community.
Crossroads Industrial Services is a UL, FM, CE, ETL approved manufacturing location. Certifications are important to us and to our customers. We strive to maintain our credentialing to assure our customers that we are a top-quality manufacturing facility.
 In April,  we achieved ISO 9001-2015 registration. We consistently provide products and services that meet customer needs and applicable statutory and regulatory requirements; customer satisfaction is topmost in our efforts.