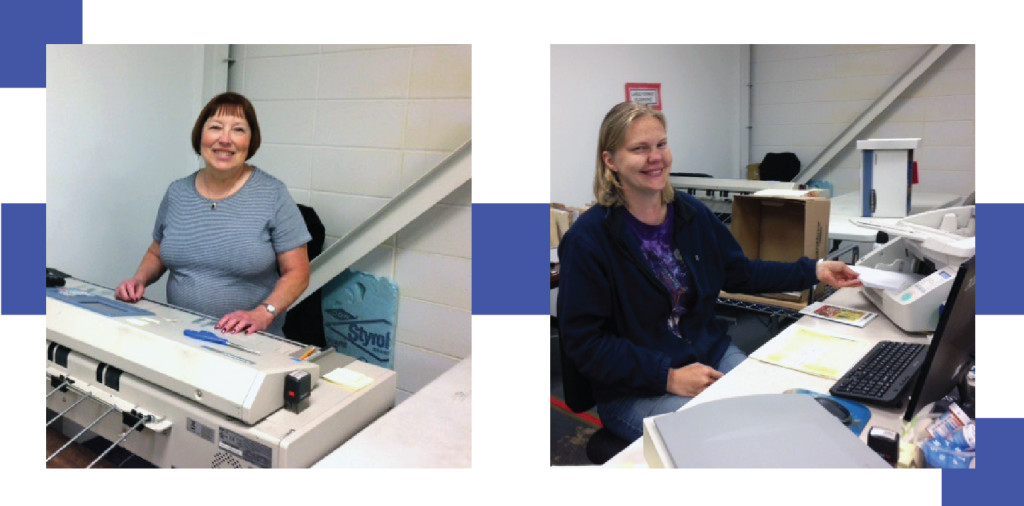 Document Scanning Solutions for Rexnord Corporation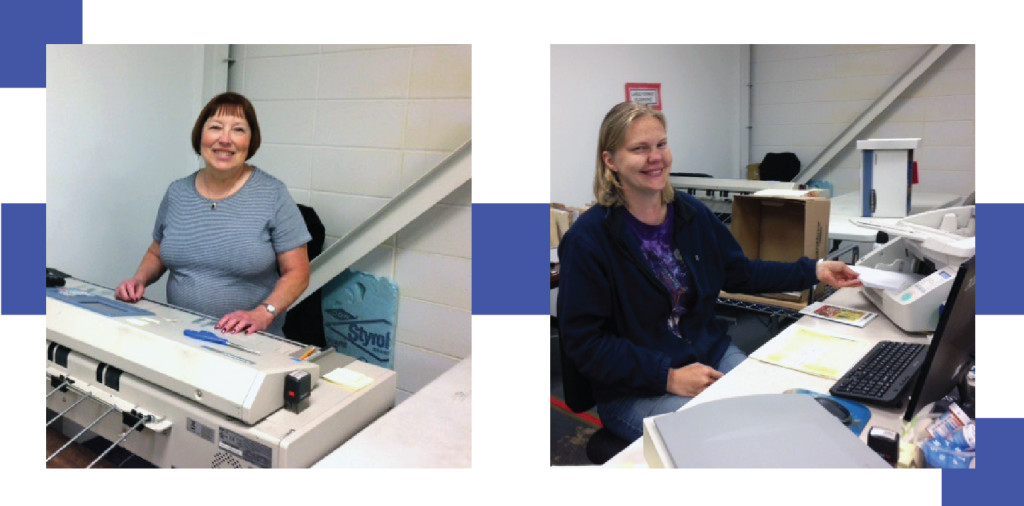 Crossroads Document Services recently completed a huge assignment for Rexnord Corporation, a bearing manufacturer located in Indianapolis. In March 2014, Rexnord contracted with Crossroads Document Services to scan all of the equipment operations/maintenance and quality manuals, totaling several hundred volumes, from their Indianapolis and Tennessee facilities. Most of these manuals were originals for equipment that had been in use for years, and many volumes showed significant wear and tear.
CDS scanned the manuals into legible images, providing a digital archive that allows access by multiple personnel and ensures the books will not be lost or deteriorate any further. At Rexnord's request, CDS also provided clean paper copies printed from the digital files.
That project was completed in batches over the course of a year and utilized up to five employees to prep, scan and index the manuals. The success and excellent results of that project prompted a recommendation from Rexnord's Purchasing Dept. to their Design & Engineering Department to use CDS for another even bigger job.
In March 2015, Rexnord's Indianapolis Design & Engineering Department was faced with the daunting task of ensuring the security and access of their entire collection of large format engineering and facilities drawings, dating back to the early 1900s when the company was owned by Link Belt. Those drawings, totaling over 60,000, were their only copies, stored in 13 cabinets in the Indianapolis facility, and many of the originals were deteriorating badly. Rexnord needed a document solution to preserve these drawings and their history.
An insurance auditor recommended they have the drawings scanned. As a result of the previous excellent work and results delivered by Crossroads Document Services on the Maintenance project, CDS was chosen by the Design & Engineering Dept. to provide Rexnord's document solution.
Each cabinet was picked up and delivered to and from Crossroads by the Crossroads transportation team. Every large format drawing from every cabinet was handled by the Crossroads Document Services team in a multi-step process that required a high level of complex judgment at every step. Because the documents spanned nearly a hundred years, there was a wide range of drawing types and conditions, requiring a variety of scanner settings to ensure excellent image capture to create the digital drawing archive for future reference.
Each digital drawing file was reviewed for quality and named with multiple fields, including drawing number, title, part numbers, machine numbers, etc. This data was then entered into spreadsheets, along with additional information about each document.
Mary Jo Gremling, Manager of Crossroads Document Services, is very proud of her team and their excellent work. "I've been in the imaging business for over 13 years, and I know this job was technically difficult, but we have a highly-skilled crew that was up to the challenge. Special recognition goes to Sue Shinholt, who scanned most of the 60,000-plus drawings, and to Juanita Grant, who had to become very familiar with Rexnord's machine and part numbers to enter most of the data over the course of the project."
This job employed about six people at CDS, with two employees working exclusively on it for over a year and three to four others involved at various phases. The project was completed in June 2016 with excellent results and rave reviews from Rexnord's Design & Engineering Department: "[We are] elated with the scans. This is going to really help us having these older drawings on file electronically, particularly with searchable data. Thank all of you for all your hard work."
Caption left: Sue Shinholt became a large format scanning expert as she imaged most of the 60,000-plus Rexnord drawings. Caption right: Chrissy Shreves scanned many of the Rexnord maintenance manuals.
If your business is in need of Document Solutions, Crossroads Document Services can provide the following services with a great employment workforce at a fair cost in a reasonable amount of time:
High-speed production scanners with high output capacity
Large format production scanners with high volume capability
Book scanner capable of handling oversized ledgers
Professional imaging, OCR and indexing software
Microfilm / microfiche
Indexing / data entry
Conversion to multiple file formats
Secure, limited access to your information while in our possession
For more information, please contact us.
You can also email
John Nick, CDS Sales Manager
jnick@crossroadsindustrialservices.org 
Mary Jo Gremling, CDS Production Manager
mgremling@crossroadsindustrialservices.org