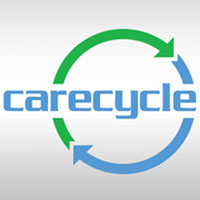 CareCycle Partnership Expands Business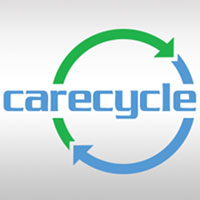 CareCycle, owned by Lance DeNardin, Brian Evans and Randy Randall, has partnered  with Crossroads Industrial Services, a division of Easter Seals Crossroads, for the past 3 years to set up and run their reprocessed fluid management system manifold business within the Crossroads facility. Set-up and preparation for this work required a dedicated area and installation of new equipment within the Crossroads facility. Detailed written policies and procedures to meet FDA standards and regulations were also established. Crossroads has provided proper training for the employees working on this job to follow the FDA standards that are critical to its success.
Crossroads' work for CareCycle involves cleaning, disinfecting and reprocessing plastic manifolds, which are components of the fluid management systems used in hospital operating rooms. Hospitals collect the used manifolds in special containers that are then shipped directly to Crossroads for disassembly, cleaning / disinfecting, inspection, and redistribution back to the hospitals. This is a green initiative that saves plastic from the landfills and helps the environment. Reprocessing these devices lowers hospital costs by providing reprocessed parts that were previously discarded after a single use. Each device can be recycled up to 10 times, diverting tons of plastic from entering the landfills.
Lance DeNardin stated "Many of our customers are aligned with our mission of saving money, diverting medical waste and creating jobs for adults with disabilities in our community. Our affiliation with Crossroads has definitely expanded our business."
As a result of our successful joint efforts, Crossroads has employed up to four employees on this job, and most recently a cleaning technician, to lead the reprocessing of all the CareCycle fluid system manifolds.
Crossroads is excited about the future and continuation of its partnership with CareCycle as we look forward to providing the needed excellent reprocessing services to grow the business, help the environment, reduce medical costs and provide additional employment!
Contact us to learn how we can help expand your business.