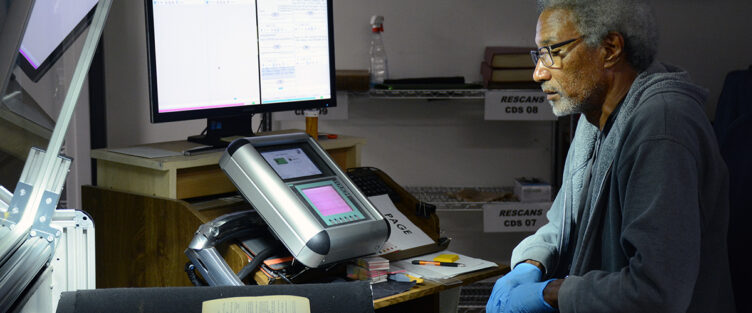 Collaborative Effort
The Indianapolis Public Library recently launched a Digital Indy collection that contains downloadable items – some of which date from 1853. This collection was made possible by a $1.8 million grant from Lilly Endowment Inc. through gifts to The Indianapolis Public Library Foundation to acquire and digitize more than 430,000 pages of Indianapolis Public School materials – the initial phase in the digitization project.
Download the press release from July 27, 2018
This arm of the project is part of a larger Lilly Endowment grant to also digitize histories of the Indianapolis Fire Department, Indianapolis Metropolitan Police Department and Indianapolis Parks and Recreation Department. Completion of all aspects of the project will occur by 2020.
Scanning Partner – Crossroads Document Services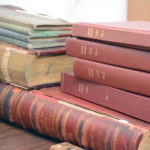 The undertaking of such a huge goal to bring to light portions of our city's history is one that relies heavily on the ability to make these historical documents usable, downloadable and readable. Records that date back 160 years are not always in the best of shape and they tend to be very delicate and fragile.
Staff at Crossroads Document Services, a division of Easterseals Crossroads, can convert all types of media into digital format. The agency's technology strengths are complemented by highly-skilled, detail-oriented employees who respectfully handle the media with which they work. Crossroads Document Services was selected as the scanning partner for this digitization project because of its ability to provide special consideration and respect for documents dating back 160 years.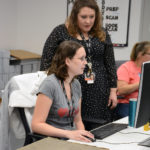 "We are honored to be a partner in this project that will make so much of our city's history available to our community. Our scanning capabilities have literally opened pages and pages of unseen documents relating to our city's schools.
The majority of the scanning was done by individuals with disabilities at Crossroads Document Services where revenue supports programs for adults and children at Easterseals Crossroads. This partnership represents a full circle of community engagement, " said Patrick Sandy, CEO/President of Easterseals Crossroads.
How to Access Information from Collection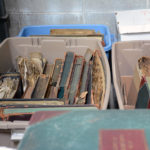 The Indianapolis Public School collection is searchable and downloadable. Of potential interest to users of the site might be the daily school newspaper published by students at Shortridge High School. Graduates and former editors of the Daily Echo – the Shortridge newspaper – include former US Senator Richard Lugar and author and Hoosier native Kurt Vonnegut Jr.
Issues of the Daily Echo date back to 1898 and include 10,844 issues. During 1939, Vonnegut was a reporter and page editor of the Daily Echo; the collection can be searched for documents that contain his name.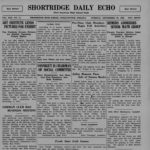 Samples of what users may find include this front page of the Daily Echo dated September 26, 1939, where Vonnegut was named chairman of the social committee.
The collection is an invaluable research tool for historians, educators, researchers, alumni and history buffs.