For over 80 years, Crossroads has provided flexible, customized support and production advantages for companies of all sizes within a wide range of industries across the country. As an ISO 9001:2015 manufacturing partner, we consistently uphold strict standards through our established process controls and quality systems. Our certifications and qualified staff enable us to provide the highest quality services, no matter the project or industry.
Certifications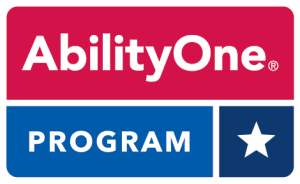 ISO 9001:2015 Registered
ETL (UL) Approved for Electronic and Mechanical Product Assembly
ARP (Alternative Release Program) approved and authorized to bypass incoming inspection by the U.S. Military
OMB Circular A-133 Compliant (Sarbanes Oxley Equivalent)
Compliant with Military manufacturing and packaging specifications (Mil Spec)
A Lean Manufacturer with 5S Continuous Improvement Philosophy
HIPAA Compliant
AbilityOne Program Compliant
The Three Tenets of our Quality System
 Quality is conformance to customer or internal requirements for our products and services.
 Prevention is preferable to inspection and correction, thus the need for continuous improvement.
 The cost of quality is measured, understanding there is an association with non-conformance.